DEMO: AODA Video Training
Customer Service Standards Video Streaming includes:
HR Proactive Inc. has developed a combined 30-minute downloadable streaming video on Accessibility Standards for Customer Service and Integrated Accessibility Standards Regulation (IASR) & the Human Rights Code.
Our training package covers everything required under Ontario's AODA and includes additional assets to enhance your learning.
Our up-to-date training materials are compliant and easy to use…with the click of the mouse you can get started!
This Accessibility Video Streaming Program provides our clients with everything needed to facilitate video-based Accessibility in the Workplace Training for your workers. This package allows you to download the video to a PC, Laptop, or Mobile device for viewing without an internet connection. This works great for providing training to workers in the field without internet access.
HR Proactive Inc.'s downloadable AODA Accessibility Steaming Video is the most comprehensive training package available on the market. Content is suited for training new workers or as a refresher course.
Our AODA Video Package includes all the assets required to prepare a professional, informative training workshop for your workers. The Leader Guide provides the facilitator with detailed information on workshop design, industry-specific customization, preparation, orientation, along with workshop facilitator tips. Participants of the AODA Workshop can follow along with the facilitator using our reproducible Participant Guide. As an added bonus, we include an easy to follow, detailed Professional PowerPoint Presentation.
Our Ontario AODA Streaming Video Package also includes sample well-crafted Policies and a Risk Assessment Survey to assist in complying with requirements to have a program in place. A final AODA Workplace Quiz/Quiz Answer Key is provided.
Are you meeting your AODA compliance under the law? Have you developed your policies and rolled-out the necessary training?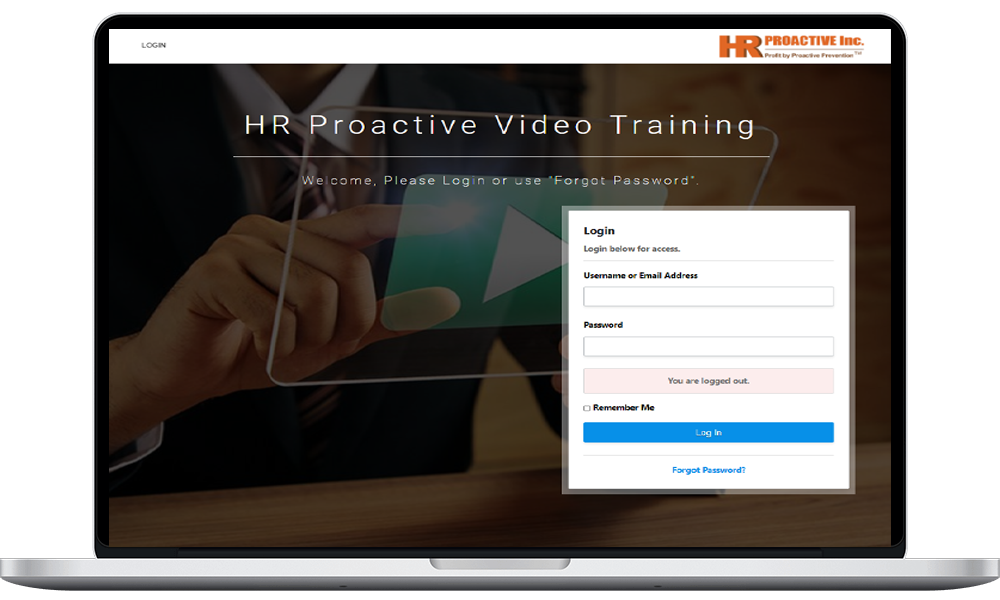 HR Proactive's AODA Customer Service and IASR & the Human Rights Code is an easy tool to help organizations who have at least one employee performing customer service communications or duties meet AODA compliance for training.