HR Proactive Inc.'s AODA eLearning Program is the most comprehensive online training program available on the market today! Our AODA training is available to purchase as a SCORM Compliant Package or can be hosted on your/our Learning Management System. Our online AODA eLearning Program can be customized with your company brand/logo.
Developed by HR Proactive Inc., our course material presents an interactive design for education and training under the Ontario Human Rights Code and the Occupational Health & Safety Act.
The goal of our online AODA eLearning Program is to give participants knowledge and information which they can understand and apply in the workplace to interact in a respectful and safe manner.
Our online eLearning Program features a built-in review test. Those who score at least 80% on the final test will be able to print a Certificate of Completion.
Our AODA Program can be purchased outright and uploaded to your LMS today!
Please contact us for pricing on our
SCORM Products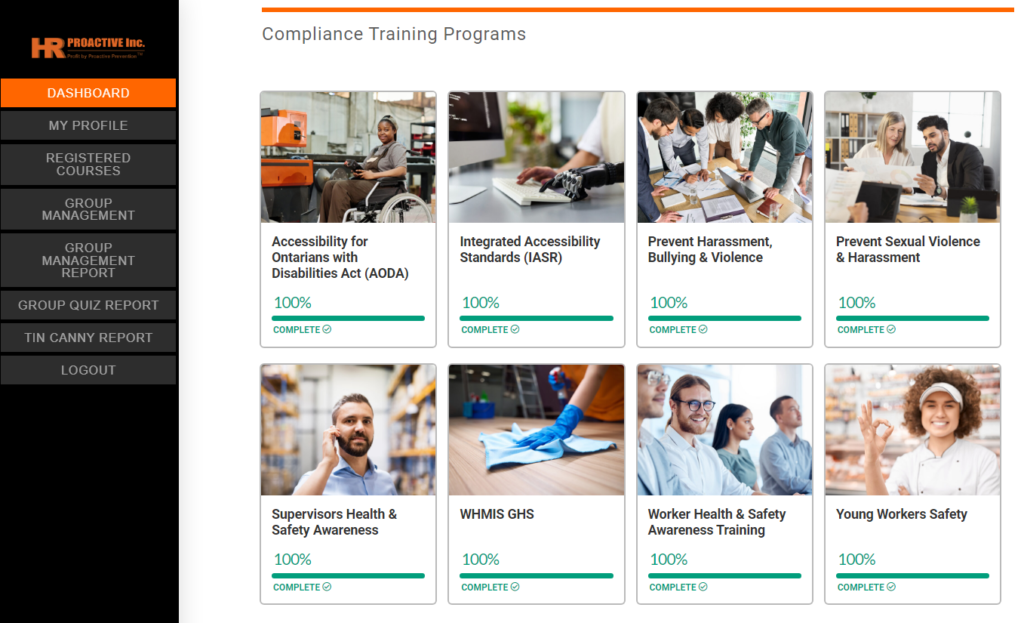 Don't have a Learning Management System? We can help!